In today's manufacturing environment, the need for digital transformation is paramount. It is vital to the viability of today's businesses, serving as a blueprint for growth and ability to stay ahead of the competition, implement advanced technologies, identify and capitalize on strategic market opportunities, and message and communicate with key stakeholders in the best (and worst) of times.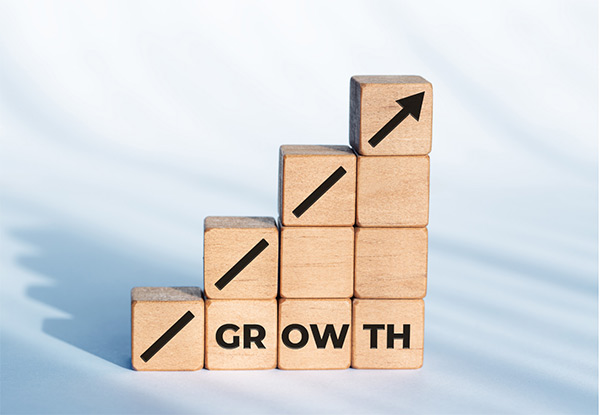 The Many Hats of Adaptive ERP
At the heart of digital transformation lies adaptive enterprise resource planning (ERP). ERP is foundational, representing the first and most important step in the digital transformation process. To take it one step further, using adaptive ERP, manufacturers can rely on data to drive their product development, identify industry trends, and enhance their operational efficiency. In addition to providing basic platform functions, such as data entry and reporting, an adaptive ERP system supports the strategic direction of the company by allowing it to respond quickly to change in the business environment. With the pace at which the world is progressing, speed is now one of the most important business core competencies. It's the job of the ERP solution to be agile enough to align with the business, to enable new technologies, and improve the company's chances of success. An adaptive ERP must:
Simplify the adoption of advanced technologies
Enable the company to deploy rapidly and allow for faster upgrades
Have real-time data visibility to enhance operational efficiency
Enable companies to quickly adapt and implement industry best practices
Allow for global scaling and the future growth of the business
A few things to consider
for creating an agile and adaptive ERP system to pave your digital
transformation journey:
Choosing the Right Partner
Long gone are the days when companies suffer through lengthy implementation projects with monolithic software suites that come with high project costs, business disruption, and IT frustration. More and more, CIOs want their ERP solution deployed rapidly to mitigate costs and boost time to benefit. Manufacturers now realize how vital implementation speed is in support of their ability to minimize costs and risk to the business.
For GHSP, a global supplier in the automotive, high-end appliance, and innovative technology industries, selecting an ERP partner with a proven ability to rapidly deploy a global adaptive ERP implementation was critical. The ability to discover, align, and deliver complete solutions in a manner maximizes value for customers is a part of GHSP's heritage. The company started out as a stamped metal components company early in the 20th Century when stamped metal was the best way to build things. It then moved to precision injection molding when the cost and design advantages of composites began to shine. GHSP adopted systems thinking because it allowed them to solve more problems and create more value for its customers. To this day, it continues to lead integrating mechanical, electronic, and software elements into solutions that meet 21st Century demands for products that anticipate the needs of the people who use them.
As an innovative company with the need to be nimble and move quickly, GHSP executed against an ambitious 18-month timeline for its adaptive ERP global deployment. Selecting a partner whose company's values, strategic and operational mindset aligned with theirs was key to the program's success. The collaboration enabled GHSP's employees to participate in the integration efforts and get comfortable utilizing adaptive ERP on a day-to-day basis, resulting in modernized processes and IT capabilities that were heralded across the business units, corporation, and even up to the board level.
Upgrading to a More Adaptive Enterprise
For manufacturers, visibility into the business is no longer a nice to have, but a necessity. Rapid access to business data and analysis enhance business efficiency, deliver operational performance improvements, and ensure industry regulatory requirement compliance. Making the right decisions at the right time based on the right data and analysis is achievable. With greater access to real-time production, financial, supply chain, and other data, manufacturers and their trading partners are in a better position to deliver innovative products, drive critical manufacturing processes and provide a positive customer experience.
GHSP updated its nearly 20-year-old ERP system rapidly by aligning processes and creating efficiencies across its business to help drive global innovation, product design, development, and manufacturing. A few key elements instrumental to the initiative's success included:
a successful project design phase relying upon key decision documents
engaging key SME's in process/data decisions
setting pragmatic timelines and a particular focus on third-party involvements
team management and routine check-ins
focusing on the testing of data and processes and ensuring the finish line objective was in sight
Throughout the entire scope of the upgrade, there was no business, EDI, customer, or supplier disruptions resulting in zero missed shipments.
By developing an adaptive ERP, GHSP can now view its
manufacturing capacity globally as opposed to at a localized regional level.
Automating accounts payable systems increased productivity and enhanced
reporting. With its implementation of QAD workbenches, GHSP's material planners
have seen a reduction in about 5% of their daily work in efficiency
gains. With adaptive ERP, GHSP enhanced its EDI capabilities to its
supplier base resulting in a savings of about two hours per day for a material
planner. GHSP was also able to benefit from visibility into its
inventory and supplier environments during the current pandemic business
environment which is absolutely crucial in a successful restart.
For companies like GHSP, information technology has to be adaptive. Without the ability and agility, companies can be hamstrung when attempting to enter markets, take on different process models, and embrace the industry of tomorrow.
The post The Adaptive ERP Imperative for GHSP appeared first on ERP News.