Many of us have
been forced to change the way we work due to COVID 19 and huge numbers are
choosing to keep it that way – working remotely from wherever they happen to
be, even while some return to the office. This has required businesses to think
differently and has resulted in many digital transformation plans being
accelerated. At the very least it means all staff must now have access to cloud
technology as without it remote workers will struggle to access shared
databases and collaborate on tasks.
So, with this in mind, businesses may need to change the way they approach the task of selecting ERP software. For our money, this makes the cloud a no-brainer – even more so if you are in the small to the medium-sized business bracket. For large complex enterprises there will always be people who favor on-premise solutions – in which case there are products out there for you – but let us proceed on the basis that you are looking at cloud for now.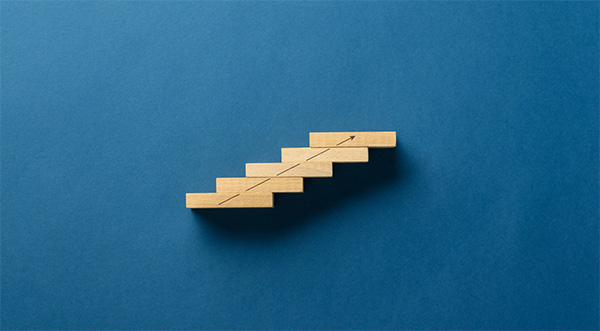 1. Scope
Ask yourself what
you need your ERP software to do? A clear understanding and breakdown of your
company's needs and existing processes will give you a good start. Out of the
box cloud, ERP software is designed to run your day-to-day business processes
based on best practices so you may have to adjust what you do now to fit the
best practice approach.
2. Customisation
Are you happy to fit your standard business processes to this model or will bespoke changes need to be made? Talk to your potential software providers and find out how long it would take and what the costs are as it can really bump up budgets and wipe out the gains of going out of the box in the first place. At In Cloud Solutions we think this is a moment for honesty with customers who reflexively want to make the solution bespoke without realizing the real benefits of making changes now – with the prospect of greater efficiencies in the future.
3. Control
How much/little control
are you comfortable with when it comes to your ERP? A cloud-based system will
not live on your own servers and your IT people won't need to get access to it.
Ask your partner/vendor about any automatic updates, how often they happen, and
how much support you will get with learning about new functionality.
4. Features
Out of the box, ERP comes with a range of standard modules like financials, projects, CRM, and supply chain management. Some basic ERP has the option of opening up the financials module only to start off with before expanding as time goes on.
In addition to
all the basic modules, you will want to investigate extras like analytics which
either come built-in or can be bought as an extra. Then there are other
features like the hugely popular automatic invoice recognition function which
learns as it goes using artificial intelligence.
The only warning
here is that it is wise to select on the basis of basic functionality first –
rather than shiny "toys". Get the basics right and don't get distracted by
bells and whistles.
5. Pick the Right
Implementation Partner
Your
implementation partners can make or break your ERP project. Here are some questions
to ask when deciding who to work with;
Does your
implementation partner:
Have experience
in your industry?
Understand your
end goals?
Have values that
correspond with those of your company?
Have expertise with your chosen cloud ERP software?
Meet your needs regarding
service delivery? Your partners don't only help with the system implementation
but can also help you get the most from it afterward.
Industry
experience, skills, and previous case studies all need to be taken into account
to ensure that your implementation partner is the best choice for your company.
6. A name you can
trust?
When it comes to software selection you will want to know about the company that has designed and created it. How big are they? Are they new or well established? What is their reputation? Don't get swayed by prejudice and rumor. It is worth remembering that cloud software for smaller companies is still relatively new and a given vendor's reputation in that sector may not yet be well established. If you associate some well-known names with huge projects like SAP or Oracle it may surprise you to know that they now make very good products for small and mid-sized businesses. By the same token, the well-known names in small business solutions are setting their sights on bigger companies and have a growing portfolio of more complex offerings – it really is a busy market out there!
Still, confused?
Make sure your
internal management team gets involved in meeting the potential candidates. At
the end of the day, it is the implementation team that will help you to make
your project a success. Go with the team you like – in our experience it really
is the key. You need a team that you can trust to give you the best advice. The
actual software is not going to differ that much between brands but a team that
delivers will make all the difference.
Time to be bold
Now is not the
time to wait it out, as cloud solutions are conferring advantages on your
competitors now. This is an opportunity to be bold and pull ahead while others delay.
Digital change is not going away but many businesses sadly will not survive the
continuing uncertainty. Which one do you want to be?
The post 6 Steps for a Smooth Cloud ERP Selection appeared first on ERP News.