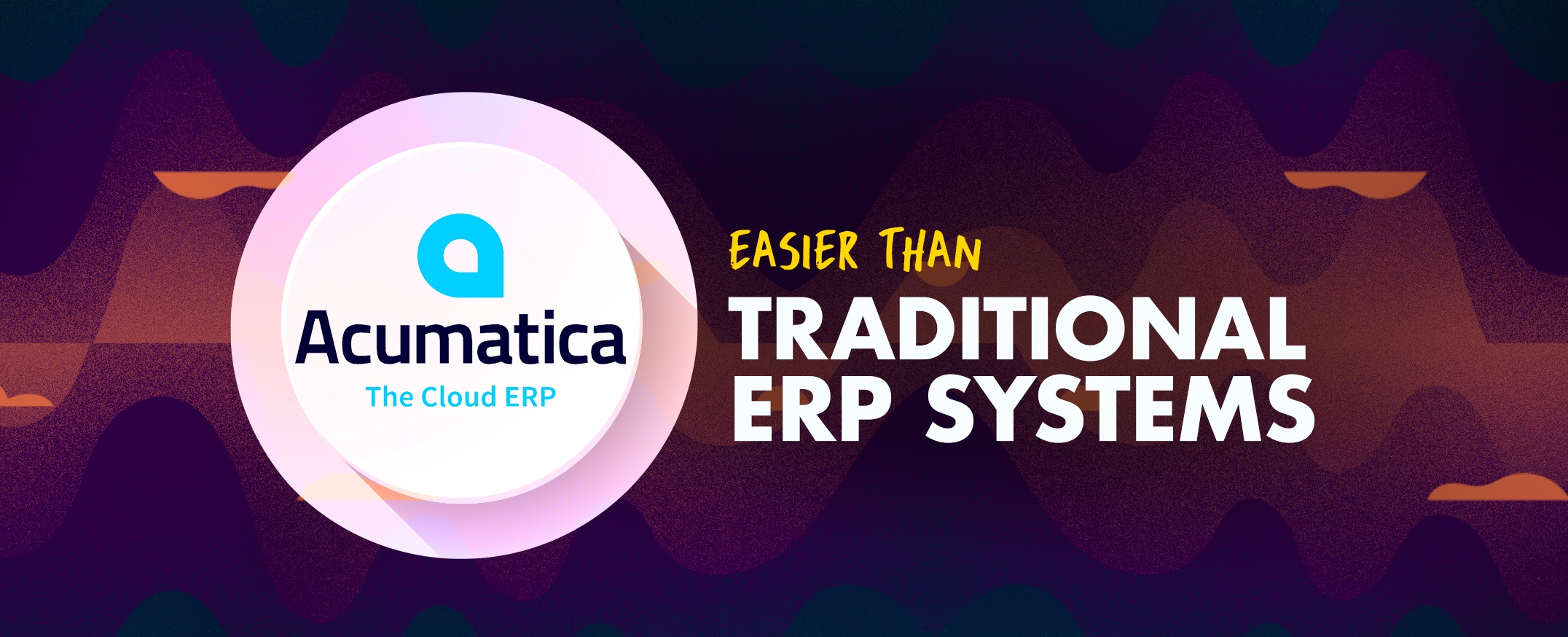 In this era of cloud computing and artificial intelligence, the ERP solutions are evolving rapidly according to the growing business needs. The one 2. solution which has become an eye-catcher in the recent decade is Acumatica.
Acumatica is a cloud-based ERP designed for small and mid-sized businesses. There are so many ERP solutions available in the market, so how does Acumatica stand out from the rest?
1. Acumatica provides an integrated solution i.e., ERP, CRM, BI, Sales modules, Purchase modules, case management, e-commerce, credit card processing, etc., all integrated under one platform. Even, mobile workforce can be connected to the Acumatica platform.
2. Acumatica being a cloud-based system, so customers and partners get instant updates whenever Acumatica upgrades. This is one of the biggest advantages of Acumatica because with other solutions, the customers may not get instant updates and as a result, there might be a disparity in reports. But, with Acumatica information is always up to date and a single version is no more a myth.
3. Acumatica advanced design enables a better user interface which remains constant whatever be the device the user might be accessing it from. The user can log in be it PC, be it a tablet or be it mobiles the experience remains the same. The UI is developed with advanced embedded technology to provide rich user experience.

4. Another huge advantage of Acumatica over other solutions is the pricing plans. Some solutions have this policy where adding a new user will cost extra. Also, some applications charge extra for different levels of accessibility of the user. But, with Acumatica the entire organization can be connected to the system or may even grow in size and there is no need to change the plan because there are no per-user fees in Acumatica.
5. In an organization, different teams work together to make it a grand success. So, it's quite natural that the requirement of the sales team will be different from that of the development team. Acumatica has the perfect solution for this problem. The Dashboards in Acumatica can be customized according to personal needs. For e.g., the sales team will customize their dashboard to see sales charts, graphs and information about the customers and sales processes. Whereas, Executives will customize their dashboard to see critical information which they might need to make critical business decisions.
6. Acumatica provides flexibility like no other solution does. Acumatica provides its user the choice of running the solution in a SaaS environment, public or private domain or on-premise. So, clients might on a certain server temporary and will migrate to a different server, for them this feature is a huge boon. Acumatica provides its user the freedom of choosing their own environment instead of dictating like some other solutions.
7. Acumatica provides robust security because the users control their own data.
8. Acumatica also comes with in-built data backup and backup access services. So, in case of any emergency Acumatica can easily restore the information from the backup.
Now, you can easily integrate your Acumatica Cloud ERP system with Ecommerce store and automate the business process!

You may also like:
6 Benefits of Acumatica Cloud ERP That Makes Everyone Love It
Webinar: How Integrated Shipping Solution and ERP Can Improve Order Fulfillment Time