With the increasing migration of enterprise resource planning (ERP) systems from costly installs to pay-as-you-go SaaS solutions, more small and mid-sized businesses can now leverage this software to propel them to the next stage of business growth. But SMBs coming to ERP for the first time—and those who have outgrown their existing systems—too often evaluate potential ERPs with a tactical mindset, focusing solely on functional capabilities without an eye toward longer-term, more strategic goals and the potential for business transformation. That means they're asking the wrong questions during the selection and RFP process.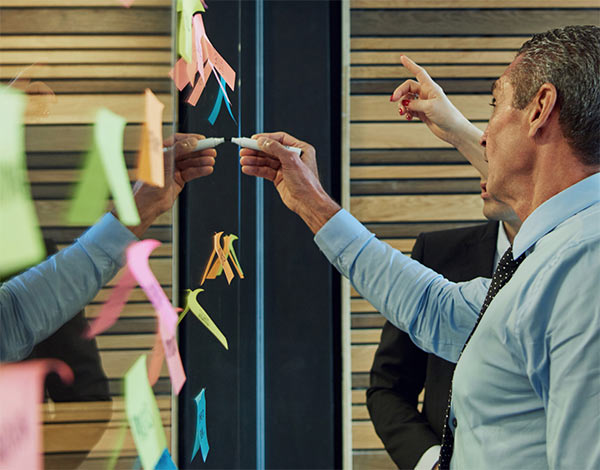 Avoiding the functionality checklist
RFPs often masquerade as functionality
checklists and lack the strategic context needed to shape both the questions
and the responses.
How does this happen?
In one scenario, an executive is hired from
a similar company where an ERP has been implemented with impressive results. He
will ask his previous ERP vendor for an RFP template and adapt this to his
needs. This approach suggests ERP requirements are generic. They are not.
Often, companies drive the ERP selection process with a single department leading, which can be problematic if the process focuses on current and perceived inefficiencies rather than reaching for larger, strategic advances. For instance, they may look at a group of customer service reps clicking away on keyboards all day and seek to speed the sales order entry process. But in some cases, taking advantage of the benefits of ERP might mean actually adding steps required to enter sales orders, because doing so simultaneously shares useful information with other departments in the enterprise such as accounting, marketing, and sourcing.
Taking it up another level, what if the
same company wants to double sales in the next five years with only a 30%
increase in overhead? The challenge then is not just about disseminating sales
data to all departments, it's about how to completely streamline the
order-to-cash collection process that enables businesses to collect money
faster as volume grows, and how the ERP system can make this happen with a
process change improvement.
If your ERP selection process myopically focuses on the execution of discrete functions, you will lose out on the organization-wide advantages of changing your business processes in order to send business-critical data all over your operations, generating valuable intelligence that boosts your ability to compete.
Obviously, you can't ignore the need for ERP systems to support day-to-day tactical requirements, most usefully by deploying the MoSCoW method—must have, should have, could have, and would like. But the strategic approach forces you to think about how the business will be run differently in a year, three years, and five years out. If you then learn that keeping up with these future requirements will require customizing 40% of one vendor's product, you know you're on the wrong track.
What's the business challenge?
The best way to generate meaningful
dialogue with potential ERP providers is to provide strategic context. Your
business has a vision; your partner needs to understand that vision to enable
your journey.
Let's say you're a consumer products manufacturer shifting, in the wake of COVID-19, to support primarily direct-to-consumer shipping. Your challenge, until recently, has been shipping thousands of pallets to a multinational corporation and staying compliant with the retailer's shipping guidelines to avoid fines. Now, you're gearing up to drop-ship hundreds of thousands of individual products direct to consumers on behalf of the retail giant.
Your would-be ERP providers need to understand
the functional and business process requirements for the transformation, and you'll
want to understand how well their systems can manage this seismic shift.
Another common trigger for seeking a new ERP system is that the existing one is not well-suited to your industry. In such cases, your selection process will need to explore how providers will handle specialized processes like managing regulatory compliance in the pharmaceutical distribution or tracking food products by batch and lot in case of a recall. Today, SMBs have many more choices when it comes to industry-specific ERPs. Aptean, for instance, provides a family of specialized ERP solutions for the mid-market in several significant verticals such as food and beverage, industrial manufacturing and distribution, and retail.
There are advantages to working with an industry-specific
ERP provider that has demonstrated success in your industry with other customers
who look just like you. You'll avoid the steep costs and time involved in customizing the code to support specific industry
functionality. Further, you are likely to benefit from
improvements made in response to other customers in your industry that are then
made available to you.
Think strategy, think change
ERP implementation will inevitably involve new business processes that require change management across the business. That's why everyone in your company must be on board, right from the beginning—from the boardroom to the end-user. Before you approach any ERP vendors, your first question needs to be: am I willing to change processes? If the answer is no, you're wasting your time and company resources.
Choosing an ERP solution is one of the most
important decisions your business will make. Take your time and think through
all the strategic issues before rushing to market with an RFP that's nothing
more than a functionality checklist. Think of the RFP as an invitation to ERP
providers to partner on your company's journey of growth and change. The best
partners are the ones who have the reliable resources to innovate and continually
scale the solution as your requirements evolve, to get
you where you want to go.
The post How to Think Strategy Before Function When Selecting an ERP appeared first on ERP News.