The role of technology in solving business problems has become more obvious of late. As the COVID lockdown hit, many of us were in the same boat, looking for ways to offer goods and services without interruption. While some wanted business as close to usual as possible, others were looking to make switches and offer new products. In each case, those with cloud ERP technology were better placed to deliver.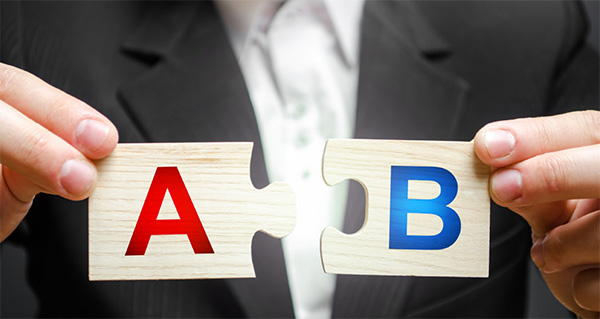 No
wonder businesses are now looking to fix themselves up with new technology
before they lose too much ground to their more prepared competitors.
But
with the benefits of a technology that streamlines business processes now clear,
how do you choose from all that the market has to offer?
One
decision is whether to choose a generic ERP system which offers the same
solution regardless of industry or something that has been designed
specifically with your particular industry in mind.
As
we shall see, there is a third way for mid-sized businesses that offer the best
of both worlds. But we'll get to that shortly. First, let's look at each option
in turn.
Generic ERP
Generic
ERP offers businesses an efficient way to streamline and automate business
processes. It has not been designed with any particular industry in mind but
takes as its starting point the most common business scenarios.
Benefits at a glance – generally cheaper. Can be quicker to implement if you are
happy to adopt the pre-configured processes based on best practice.
Downsides would include the lack of industry-specific and even company-specific functions.
Industry-Specific ERP
An industry-specific ERP has been designed with the needs of a particular industry in mind. Many companies within your industry may end up using the same solution, and it can be further customized to your specific needs.
Benefits at a glance include industry-specific functionality which may make
things quicker to implement.
Downsides would include cost and the possibility that the "big players" in your
industry dictate how things are done.
At In Cloud Solutions we asked our manufacturing and supply chain expert Paul McNally for some further pointers, pros, and cons for each type for ERP. Here is what he shared.
Generic ERP
Generally cheaper, as a wider customer base is using the system
New functionality can be brought on stream quicker for all users e.g. machine learning for invoice scanning
Cloud ERP tends to be process-driven so you can configure processes and only select those applicable
There is generally a wider pool of resources available to help and support the system
Customization to specific industry requirements can be costly and time-consuming
If you select Cloud ERP then you can use APIs to link to best of breed third-party solutions to solve your industry-specific needs. We suggest using Cloud ERP as a foundation for the business processes and use e best of breed additional solutions to support your businesses USP
Industry-Specific ERP
• Being specific it can be quicker to
implement and get up and running as the processes are built and ready to go.
• The product roadmap can ultimately be
driven by a few of the larger customers to fit their business which may not be
appropriate for you.
• It can be a challenge to configure or customize to your specific business – because businesses often have their own USP which means they are indeed unique.
• If your business has certain regulatory requirements covered by industry-specific ERP, then this is the best way to go as customization can be costly. Check which regulations are covered in generic before you decide.
At
In Cloud Solutions we implement the SAP solution Business ByDesign. This is considered to be
an out of the box generic ERP for mid-sized business. However, if you look at
the portfolio of any company selling this product you will see versions of the
product designed with specific industries in mind. This gives companies the
best of both worlds!
Versions
include; manufacturing, life sciences, public sector, professional services,
hotels, wholesale and distribution, and more.
The
point is that you get the speed and functionality of an out of the box solution
coupled with some of the features that your industry will need. Experts in
wholesale and distribution have thought about the issue of bar code scanners
and the life sciences experts have already designed a clever app to calculate
patents and royalty payments.
Big
software companies like SAP are moving towards a model that supports their
partners in developing their own industry-specific IP. We ourselves have had a
lot of success with our developments, not just the royalty payment app
mentioned above but also a Hospitality Solution that comes with the
uniform system of accounts for the hotel industry (USALI) built-in.
If
you have multiple companies using different currencies then something like SAP ByDesign is going to help you streamline
your reporting on both the local or global levels. This is great for a hotel
chain for example or a company that wants access to live data across
warehouses, production, logistics, sales, and finance.
A
flexible generic system will allow you to enable as much or as little of the
functionality as required in implementation. The choice is yours.
The post How to Choose Between Generic and Industry-Specific ERP Systems appeared first on ERP News.