Digital transformation has been a critical journey for businesses over the past few years. This path, which every business that wants to move its business into the future has to go through, often contains difficult obstacles and question marks. In recent years, it has become extremely difficult for companies to choose among the increasing amount of alternatives in the software industry. Choosing the right software for your digital transformation journey is an intensely challenging process, but the advantages of using the right software for your company are countless.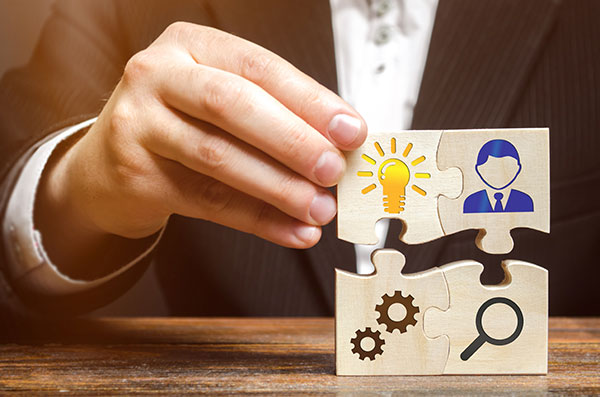 Business Management is one of the most important areas where firms feel the lack of digital transformation. Every business that wants to be one step ahead of its competitors is looking for the right technological tool to get ahead by saving time, and money. If you're on a similar quest right now, it's time to meet Axelor Business Management!
Control Your Business with a 360° vision!

When the business processes of your company are not under control, you will not be able to make decisions about the future. You should monitor all of your business processes so that you can take more robust steps into the future. Especially, the digital monitoring of all business processes has become more critical than ever. Business Process Management, which you can only perform with the right technological tools, can negatively affect the future of your business if the wrong tool is selected.
With Axelor Business Management System, you can automate your business management processes and control all your projects. From sales to billing, you can track your business in real-time and save time. Axelor Business Management System, which gives your business a 360° vision, enables you to calculate your profitability, ensure the correct distribution of your resources and use time more effectively, which is the most valuable factor for every business today.
An Integrated Staffing module to ease your team's workload

The Axelor staffing module can help you optimize the workload of your employees and predict
which profiles are available to work during peak periods. Using your workforce efficiently not
only gives your business an advantage in terms of cost but also contributes positively to your
business culture. The personnel module, which allows you to effectively manage your teams,
offers a complete vision for your business. With the personnel module;
* You can see details by month/week/day
* You can create your teams.
* You can assign the most accurate personnel to a project or individual job.
Invest in the Future with Axelor

Today, for most businesses, investing in the future means increasing the number of deals they
close. Any business that wants to make this investment today and wants to bring efficiency to
its sales processes should consider its digital transformation as the main agenda item. Taking
into changing customer expectations and the impact of customer experience, you can bring
efficiency to all your sales processes with Axelor, which makes a noticeable difference in your
business management.
Axelor's CRM module is designed to give you an advantage at each step of the sales process. This process starts with creating prospective customers in CRM and allows you to assign tasks for your team so that you can control every stage of the entire sales process. During this process, which lasts until your agreements are closed, your sales team can work independently of time and space thanks to the system running in the cloud. After each deal you close, you can also perform the invoicing phase from within the module.
With the reports you receive after each sales process, you can measure the performance of both your employees and your business and take your next step cautiously.
For more information, if you want your business to save both times and cost with Axelor products, which have a design that takes care of the user experience; https://www.axelor.com/
Call for Local Partners

Axelor Open Suite is ready to help you as an integrated system for unique businesses, where
you can use unique applications together! If you are looking for an open-source, developable,
flexible, and reliable software, you can reach Axelor and start the digital transformation journey
of your customer, by becoming a partner with them.
If you are interested, you can contact them: contact form
The post Manage All Your Business Processes Effectively with Axelor appeared first on ERP News.