As we all know, in Sage X3 when users want to create Purchase invoice against purchase receipt, he/she has to select receipt from the left list one by one. Recently one of our client wanted to have an option to select all Receipts in a single click from the left side panel while creating purchase invoice against a particular vendor.
New Stuff: How to exclude header part on the last page on Purchase Order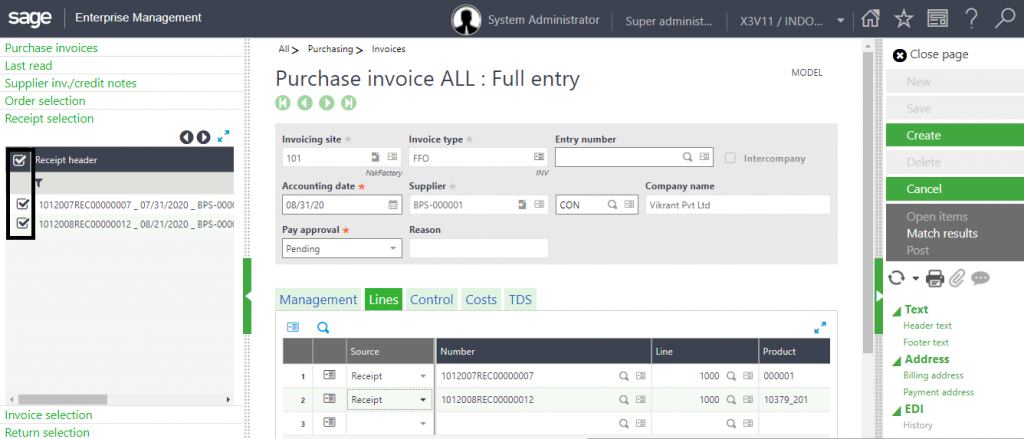 Purchase Invoice Screen
Previously user has to select receipt one by one which is very time consuming in case of 100 Receipts . So, we did modified invoice object PIH to have a check box in the left side panel of Purchase Invoice screen besides Receipt header as shown in the above screenshot which will select all the available Receipts in a single click.
Refer below steps that need to follow:
Step1 : Go to Development -> Select 'PIH' object.
Step2 : In General tab -> Management tab and then select management type as " Simple selection ".
Step3 : Do validation of the object 'PIH' and also do global validation of that 'OPIH'.
So using standard option available at object level, we did provided solution to our customer for selection all receipts on left panel.