Now that Merch By Amazon has likely frozen the uploads for the rest of the year, that has given me time to catch up on things I've neglected…
Like this blog!

Have you joined Amazon's Influencer Program yet?
It's been out for many months now, but they recently opened it up to more people and you don't have to wait as long to get approved.
It's very much like their affiliate program and managed in the same location, but you receive a personalized page with a vanity URL.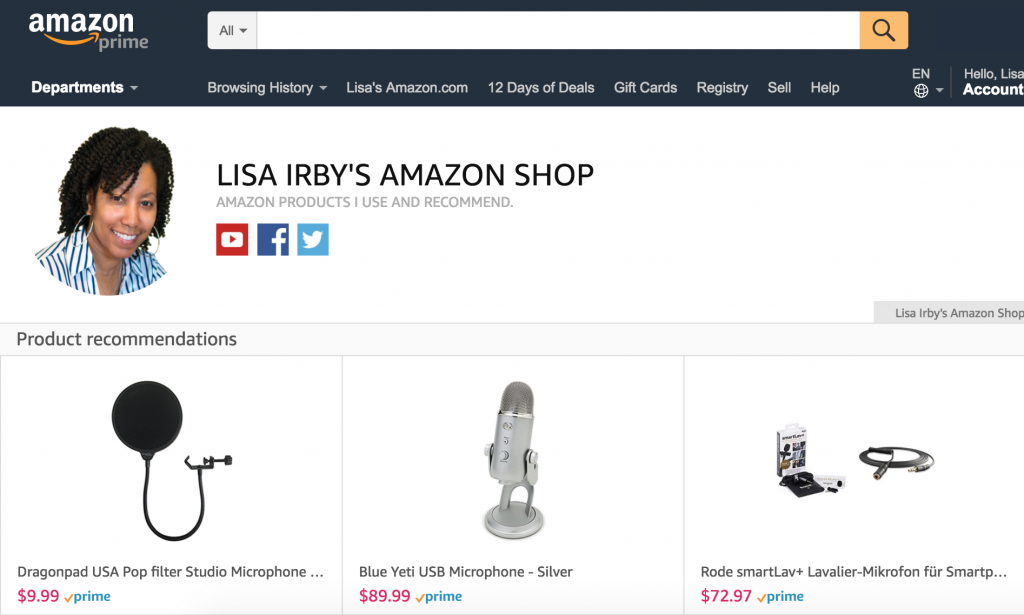 It's a personalized way to promote products you recommend to your audience without using the long, clunky affiliate URL.
The people who will benefit the most will be bloggers, vloggers and social media mavens who tend to discuss topics that have products sold on Amazon.
For example, if you're a beauty or tech blogger/vlogger, you may shop a lot on Amazon. No doubt you get questions about what products you use.
This is a great way to display them!
Well instead of creating an affiliate link for the individual products, you can just send them to…
amazon.com/shop/your_link
You can post your vanity URL in your blog posts, social media content and YouTube description like social media diva, Ms. Ileane does in her gear videos.
If you're interested in joining, I created a 5 minute video to show you how it works.
If you get approved, don't do what I did. I forgot to use it and got the inactivity warning. They will close accounts that aren't active.
Hope you enjoy the video!